Mobile App Development Company in UK
Optimized Mobile Application Development Service Solutions One stop for all your App Development concerns. 100% Project Delivered. 6+ Year's Development Experience.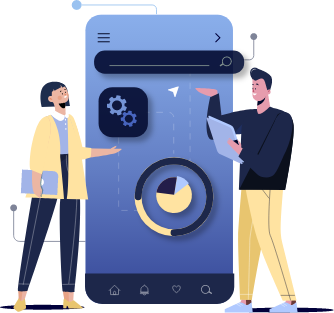 Custom Mobile App Development Service in UK
Ezimax Technologies is a mobile app development company in UK with a dedicated team of professional mobile app developers. If you are looking for a mobile app development company in London, UK, Ezimax Technologies is the right choice for you. Whether you are start-ups entrepreneurs, or businesses of any scale, our advance mobile app development services cover all your business needs. User-friendly and simplicity are the essence of our Apps, and we at Ezimax Technologies, live to bring this to reality. Ezimax mobile app development process is low cost, timely, transparent, flexible and uses new technology to deliver powerful and functional mobile app service solutions in London, UK.
As the best mobile app development company in London, UK, our experience in mobile app development is unique and top notch. Our mobile app solutions in London, are adaptive and dynamic. We deliver an extensive range of web apps and mobile apps together. Hire our mobile app developers to gain hands-on experience working with various companies on android & in iOS app development. At Ezimax Technologies, our primary goal is to offer you an advanced mobile application that embodies your vision we craft. We achieve this by combining your industry experience and our technical expertise in mobile application development.
Area of Mobile App Development
iOS Application Development
Ezimax mobile app development company in London, UK has an app designer's team of 20+ iOS app experts who create a user-friendly and easy to use iOS mobile app with the help of the latest technologies such as Swift, Objective C, and our iOS app developers use XCode IDE for native, iOS app development.
iPhone App
iPad App
Apple TV App
Apple Watch App
Android App Development
Android mobile application development services at Ezimax Technologies provides comprehensive customization services for all android application development needs. Ezimax android app developers have using Kotlin and Java based technologies to develop an android app for your business.
Smartphones App
Android TV App
Tablets App
Wearables App
Hybrid App Development
At Ezimax Technologies our app developers can use their experience in react native, xamarin, flutter, and other hybrid technologies to build a multi-platform hybrid mobile app. Our team of hybrid professionals discover profitable hybrid apps with the latest technology from the latest hybrid versions. Hire mobile app developers for build your application.
Mobile Applications
Tablet Applications
TV Applications
Wearable App Development
Our native app developers working hard for many years, making wearable native mobile app. At Ezimax we make sure to develop high quality mobile apps for all areas such as travel, health, fitness, retail, finance and more. Our developed wearable applications have innovative features that match the size of items such as watches, glasses, medical devices and health products, electronic equipment, safety devices, etc.
Smart Watch
Smart TV
Smart Devices
// We Carry more Than Just Good Coding Skills
Let's Connect With Us!
Experience. Execution. Excellence.
What We Actually Do
Mobile Apps Development Services
Ezimax is the partner of choice for many of the world's leading enterprises, SMEs and technology challengers. We help businesses elevate their value through custom software development, product design, QA and consultancy services.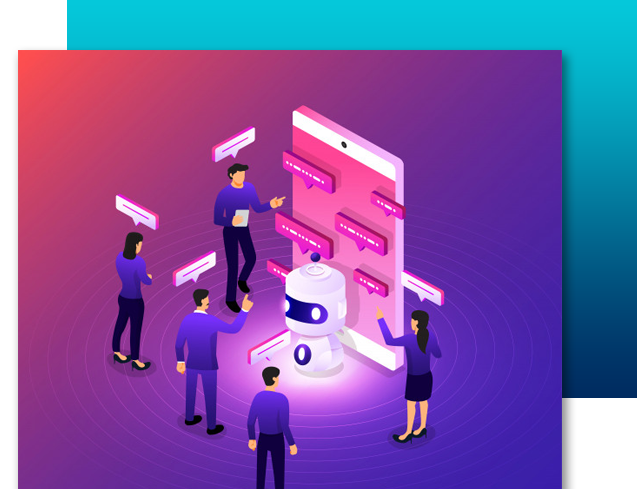 Transparency
At Ezimax, our app developers maintain 100% transparency and accuracy every aspects with our customers.
Customer-Centric
We take a customer-centric approach to work according to the special needs of customers.
Growth
We work to help our customers' businesses grow and achieve maximum ROI at the end.
Flexible Engagements
We drive our design & development using a flexible engagement model.
Work Efficiency
Our mobile application developers work efficiently enough to fully satisfy the needs of our customers.
24*7 Maintenance & Support
Our mobile application development team provides 24/7 support and maintenance services to our customers around the world.